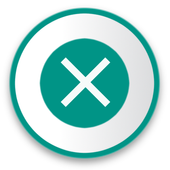 The Description Of KillApps
KillApps is an app that turns off running apps and background apps that drain RAM and consume a lot of battery.
The application increases the speed and performance of your phone, freeing memory, saving battery and cooling your phone.
KillApps Pro has great extra features.
Features :
- Close running applications.
- Shutdown applications running in the background.
- Increase the speed of your phone.
- Prevent all applications from restarting after killing them unless you run them.
- You can exclude the apps you want to keep running.
- Optimize your phone memory by freeing RAM and freeing space for new applications.
- Battery saving.
- Cool CPU.
- Supports user apps and system applications.


KillApps 27 Update
Changelog for 2021-02-19 17:54:10
KillApps Additional Information
Latest Version:

1.20.0

Publish Date:

2021-02-16

Requirement:

Latest
KillApps Versions More
Post a comment below
There are no comments yet.
Authentication required
You must log in to post a comment.
Log in