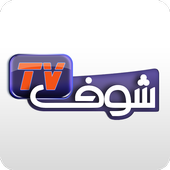 The Description Of ChoufTV
"شوف تيفي".. أول تلفزة إلكترونية بالمغرب، شاملة، مستقلة، تعنى بالقضايا السياسية والاقتصادية والاجتماعية والثقافية والرياضية.. تواكب مختلف الأحداث من قلب الحدث بالصوت والصورة، عبر طاقم صحفي شاب متميز ولوجيستيك جد متطور.. كما تتوفر على استوديو من الطراز العالي، يتضمن آخر أنواع التجهيزات والكاميرات الرقمية، استضافت من خلاله مختلف الشخصيات الشهيرة، مغربيا، عربيا وعالميا.
ChoufTV 15 Update
Changelog for 2021-02-19 17:57:08
ChoufTV Additional Information
Latest Version:

1.6

Publish Date:

2018-06-14

Requirement:

Latest
ChoufTV Versions More
Post a comment below
There are no comments yet.
Authentication required
You must log in to post a comment.
Log in